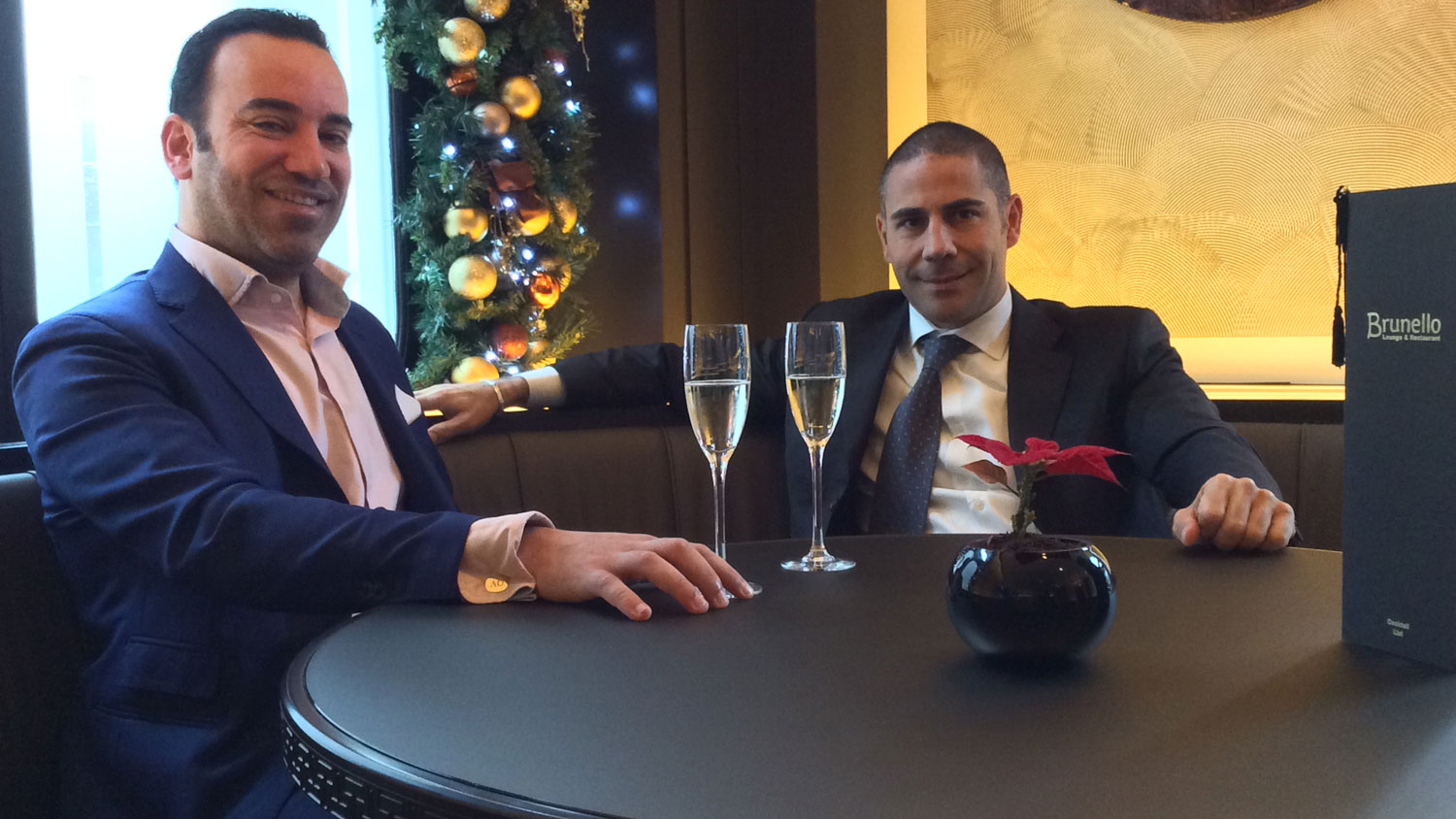 Investartone Founder and Director Alberto Orru (left) and Alessandro Convertino, Baglioni Hotel London General Manager
London, January 25th 2017
London premium estate agents and property investors Investartone and Baglioni Hotel London, one of the most prestigious luxury hotels in London located in the heart of Kensington, have turned a common intent into a new synergy.
The objective: promoting sophisticated lifestyle with the renowned Italian touch.
'London is now home to over half million Italians, according to latest statistics, making it the 6th largest Italian city,' says Investartone Founder and Director Alberto Orru.
'Over the past few years, this has driven the demand for goods and services of higher quality, sophistication and style not only among the Italian population that has chosen London as its adoptive home, but also among Londoners and the international community.'
'The synergy between Investartone and Baglioni Hotel London intends to promoting and increasing awareness on what makes Italian lifestyle appreciated the world over,' adds Orru.
'Baglioni Hotel, the Italian home for Italians and the international community in London, is thrilled to start the collaboration with Investartone. The synergy will help to increase awareness and promote the chic, glamorous Italian lifestyle in the heart of London,' says Alessandro Convertino, Baglioni Hotel London General Manager.
With a set of initiatives and events currently on the drawing board, Investartone and Baglioni Hotel London plan to take the promotion and support of Italian lifestyle in London to ever-greater success.
Background information
Investartone Ltd
Founded in 2009 by Alberto Orru, Investartone provides real estate and property investment services to HNWI and corporate clients for the London real estate market. Located strategically in London Marylebone, the experienced team at Investartone offers bespoke solutions to satisfy the complex and diverse needs of its clients.                                                                                                                                                                                                                                                                              Location: 25A, Crawford Street, London W1H 1PL 
Baglioni Hotel London
Contemporary chic and glamorous, Baglioni Hotel offers the ultimate Italian experience in the heart of London. Located opposite Hyde Park and overlooking Kensington Gardens, close to The Royal Albert Hall, Harrods and Knightsbridge, the property embodies the warmth and attention to detail typical of the Italian lifestyle and aims to be a second home for guests, with the charm and tranquillity of a private residence facing out onto the park.
Location: 60 Hyde Park Gate, Kensington, London, SW7 5BB